100% NO-RISK MONEY BACK GUARANTEE
Stunningly beautiful Asya shows ideal body shapes in sheer glossy pantyhose. Runway model Diana shows legs in CdR tights in the summer fiels. Top models posing in luxury hosiery and showing legs in nylons. THE COMPLETE MAGAZINE: 📸679 photos + 🎥4:08 Backstage Video of girls wearing pantyhose and showing what's under their...
Digital Magazine on Women in Pantyhose
IN THIS ISSUE
Beautiful girls posing in luxury pantyhose
🎥 4 hour 08 minutes Backstage Video included.



ASYA: An angel uncovered. 225 photos + 1 hour 10-minute video
Twenty-four-year-old Asya shot to Pro-Kolgotki fame this year, and it's not hard to see why she's a fan favorite. She has fantastic proportion, a perky bosom and perfect catalog-model legs. In this shoot, the angel-faced beauty wears a luxurious and glossy pair of nude ribbed tights, which defines her tiny waist and accentuates her feminine hips and pins. She wears a virginal white dress over this, a figure-hugging yet classy number that flatteringly frames her hourglass shape. We also caught some fantastic underwear shots to round out the session and to satisfy your curiosities.
DIANA: Redhead in her red dress. 220 photos + 1 hour 14-minute video
Long-term Pro-Kolgotki contributor Diana ordinarily works as a runway model for fashion, but we too fell in love with her spindly limbs and invited her to shoot in nylons for us. This summer, we took her for a stroll in the rural fields of Voskresensk, some 50 miles from Moscow. Out in these wild and overgrown grasslands, Diana looks at one with nature, herself a defiant beauty with fiery hair and porcelain skin. Her barely visible 15-denier pantyhose complement her delicate and lean legs. Watch as she transitions from a casual girl in Converse to an exotic woman of mystery.
BUY THEIR WORN PANTYHOSE HERE:
WANT THEIR SETS SEPARATELY?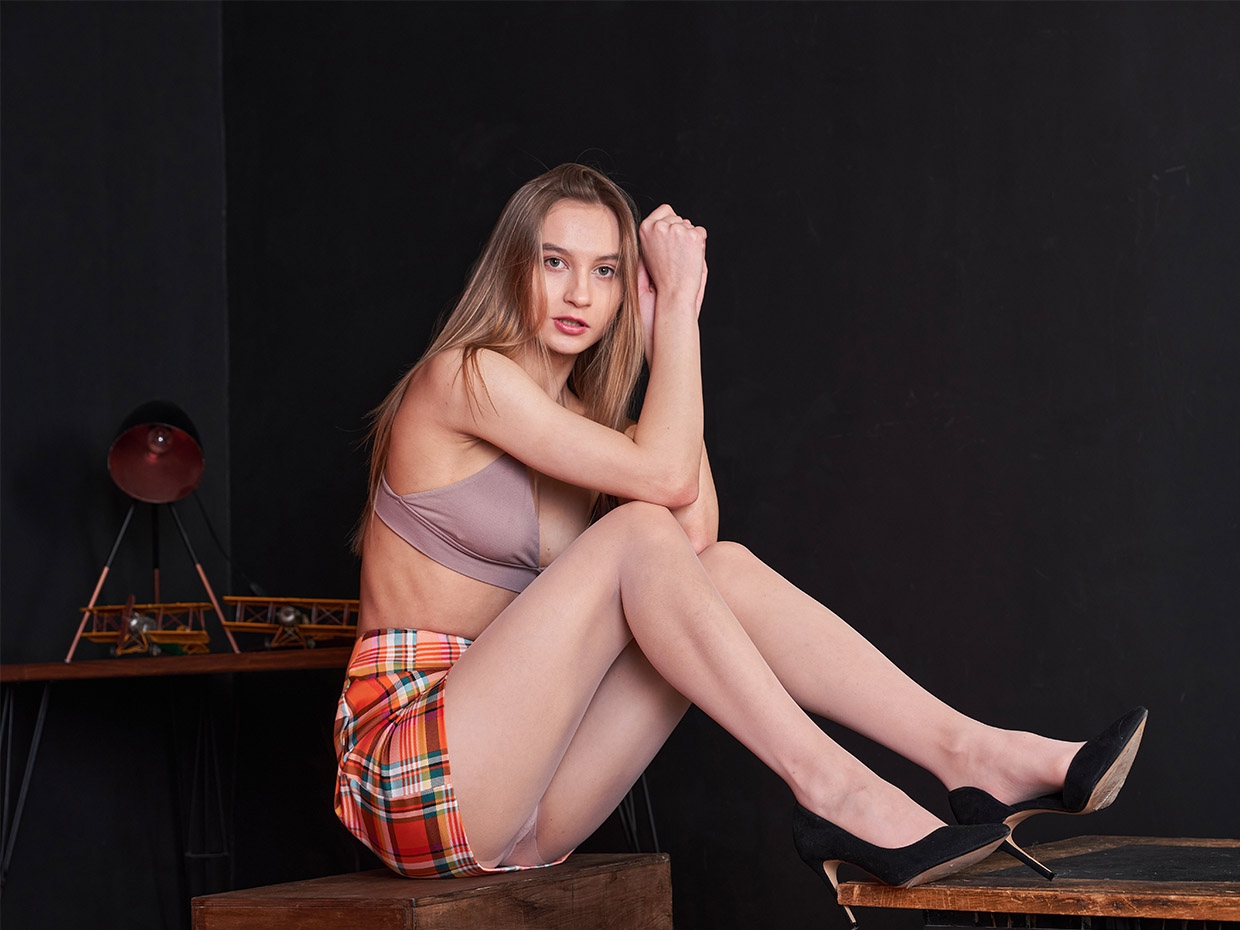 Check out
SEE INDIVIDUAL SETS